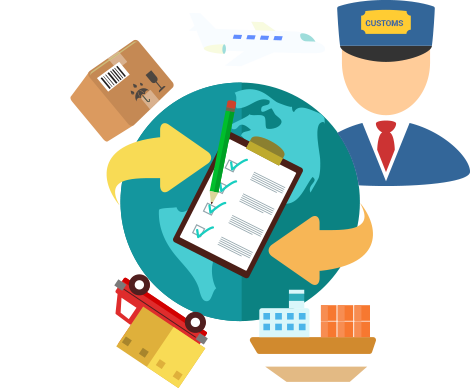 The clearance process
If you're sending anything other than documents, your shipment will be subject to customs clearance. Most shipments will incur import duty and tax charges which are payable by the recipient.
You will need to prepare paperwork which is called a customs invoice, which declares what items you are shipping, the quantity, the value, and why you're sending them, helps produce this paperwork. Customs will inspect the paperwork you have provided, and then decide how much duty and tax will be payable by the recipient.
However, if the information you provide on your customs documentation is inaccurate or too vague then customs may hold your package and request further information from you or the recipient. This can delay your package for a day or more.